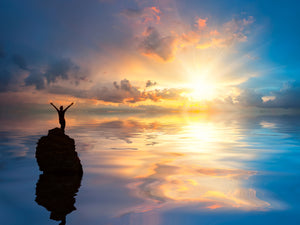 The Wellness Lifestyle & Stress Management Course
Regular price $749.00 Sale
A 6-week course in modification of lifestyle to improve your health, wellness and living your best life. Weekly group guided sessions with Physician and Wellness Coach Yvette McQueen MD, worksheets, and activities provided for weekly assignments.  A guide to establish a healthy mind, body, and spiritual connection. Weekly group class virtual meeting with Dr. McQueen.
What's included:
      Lifestyle Assessment
·      General health
·      Diets/dietary restrictions/allergies
·      Eating habits
·      Sleep patterns
·      Physical activity/fitness protocols
·      Weight gain/loss
·      Stress
Needs & Goals Determination
     Plan of Action - customized
    Implementation of Tools & Methods
Progress Tracking - accountability
A Wellness Box of self-care & stress relief items
Monthly Wellness Newsletter subscription
The course designed by Yvette McQueen MD. You will receive weekly study guides and assignments sent upon completion of each week
If you have questions regarding the course, schedule a strategy session at drmcqueen.as.me/strategy
ALL SALES ARE FINAL AFTER 24 hours. Refundable only if determined by Dr. McQueen after the initial consultation.